Beltram Adhesive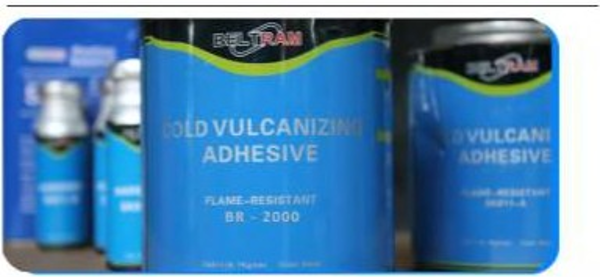 Properties:
BELTRAM bonding systems are easy to use and guarantee reliable, strong bonds. The two-component adhesive systems are used with 4 % hardener and display outstanding contact bonding properties. For conveyor belt splices and repairs. Cement SC series adhesives offer optimized time windows for contact bonding and long pot life. Carefully matched the raw materials also consistent production and a high standard of quality for the packaging results in long shelf-life.
Area of application:
Two-component adhesive for reliable rubber-rubber, rubber fabric, rubber-metal and fabric-fabric bonding, may be used in corrosion and wear protection applications as well as conveyor belt applications.