Betram Rubber Lagging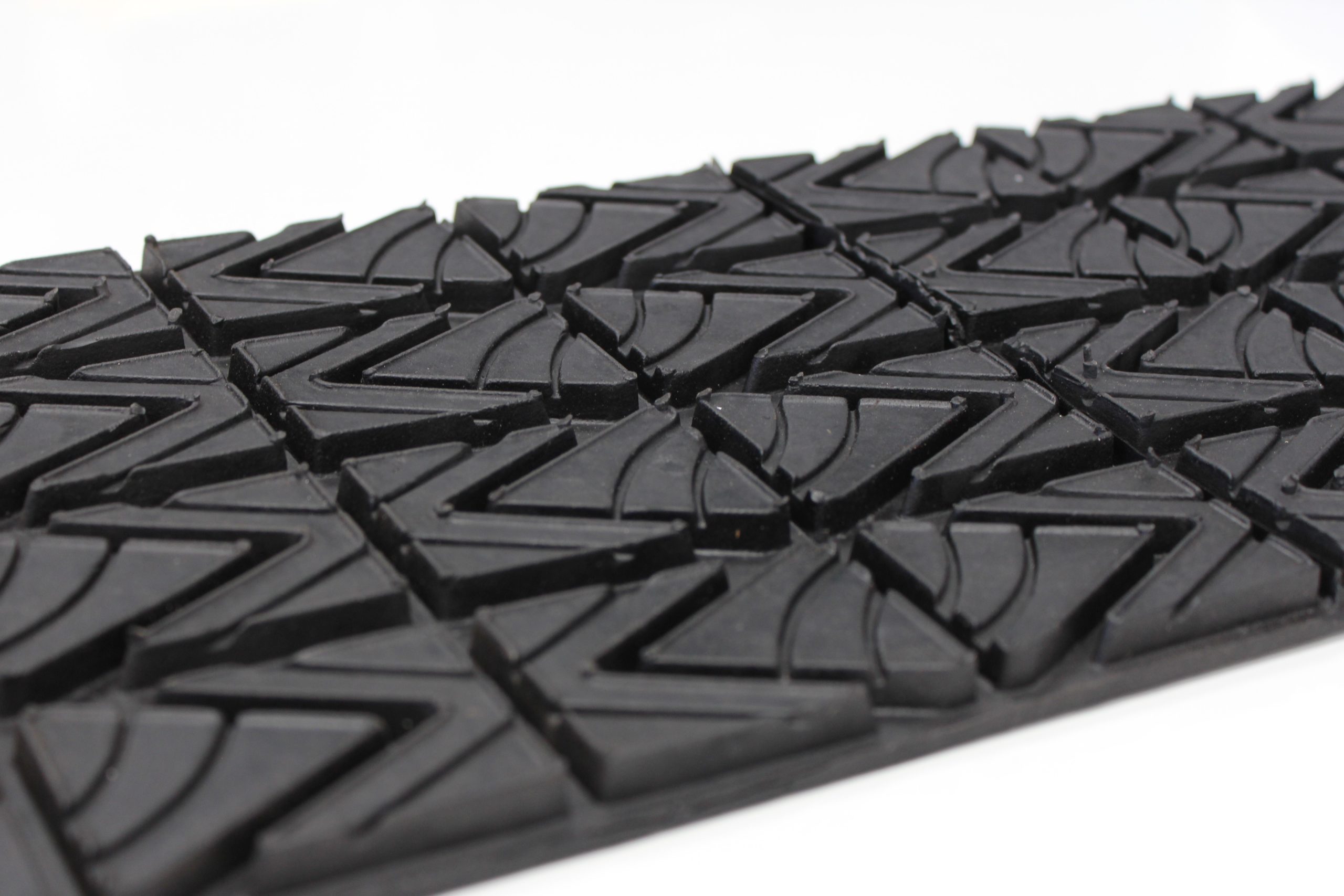 To eliminate belt slippage, increase pulley life, improve water shedding, and boost productivity, BELTRAM Rubber is a smart, cost-efficient choice. Plus, it can be installed on site with a fast cold vulcanization process.
BELTRAM Diamond-Pattern Lagging — Based on the design of treads used for rain tires, the diamond surface pattern splits the film of water and deflects it into the grooves — away from the pulleys.
Features and Benefits:
High-durometer rubber for abrasion resistance and water-shedding
High friction coefficient
Options:
Available in SBR and FRAS approved rubber
BELTRAM Plain-Pattern Lagging — Helps prevent belt slippage in the dirtiest environments.
Features and Benefits:
Horizontal grooves that trap and deflect water from pulleys
Rubber flexes during use, shedding excess material and preventing build-up
Much higher friction coefficient than plain sheet-type lagging
Options:
Available in SBR and FRAS approved rubber