Beltram Steel Cord Belt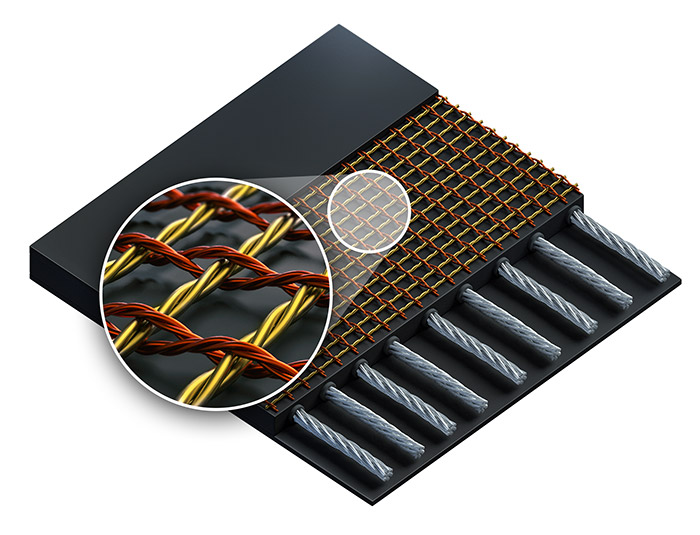 Advantage of Steel Cord
High Tensile Strength
The high strength of Steel Cord ensure selection of Beltram Steel Cord Belt for much higher working tension requirement as compared to conventional fabric belt.
Long Life
Beltram Steel Cord Belt provides long life by utilizing the high fatigue strength of Steel Cords
Product Range
Maximum Belt Width: 3,000 mm
Maximum Belt Thickness: 75 mm
Full Belt Strength Rating
ST- 500ST-630ST-800ST-1000  ST-1250ST- 1600ST-2000ST-2500 ST-3150ST-4000ST-5000ST-6000
Intermediate strength to site particular customer requirement is available by request.
COVER RUBBER GRADES

Grades

Main Properties

NMFRHR

General purpose abrasion/ impact resistance, high abrasion and heavy impact resistance, fire resistant, and anti static, medium to high heat resistant
All combination of the belt strength and cover rubber grades are available within the stated belt width and belt gauge limitation.